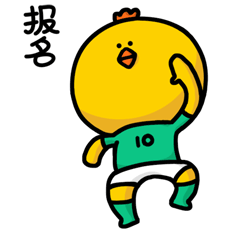 AEIS考试培训报名:
电话:13606026326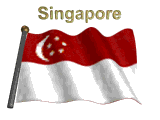 在线客服
友情链接
Riverside Secondary School 立德中学 区域:
Riverside Secondary School 立德中学 区域: Woodlands
Riverside Secondary School 立德中学 区域: Woodlands

Principal's Message
It is my privilege to be the 6th Principal of Riverside Secondary School.
We want to once again register our sincere appreciation to Mrs Sng Siew Hong, the 5th Principal of Riverside Secondary School for her inspiring leadership and immense contribution to the school for 7 years. We wish Mrs Sng all the best in her new posting.
At Riverside Secondary School, our vision is to nurture a caring community in a challenging learning environment. It is also the relentless and purposeful pursuit of the school's mission to nurture all-round individuals of integrity and grace, ready to face global challenges, that produces the many years of academic, co-curricular, aesthetic and sporting excellence. The school's core values of RSp2Irit - Passion, Professionalism, Responsibility, Integrity and Team Spirit encapsulate what the school stands for. They define the school's ethos and underpin the rationale for every member's attitude and action.
The many accolades over the years bear testament to the school's extensive achievements in all aspects. These include Lee Kuan Yew National Education Award (2007); Singapore Quality Class (2008); dual-niche school status for Direct School Admission in Dance (2008) and National Education (2009), School Distinction Award (2009); Best Practice Award in Staff Well-Being (2009); People Developer Standard (2009 recertified); Partners Award (2010); 2nd Work-Life Achiever Award (2008 & 2012); 3rd Development Award in Character Development (2010); 3rd Sustained Achievement Award in Aesthetics (2012); CHERISH Gold (2010) and Silver (2008 and 2012); Lee Hsien Loong Award for Innovations in the Normal Course (2012); School's Green Audit Lotus Sustained Achievement Award (2013) and 3R Award (Gold – 2013) by National Environment Agency; 3rdDistinguished Defence Partners Award (2013), 10th Sustained Achievement Awards in Uniformed Groups (2013); National Arts Education Award - GLOW award (2013) and numerous Value-Added Academic Awards.
Quality School Experience
To enrich the school experiences of our students and allow them ample opportunities to pursue their passions, Riverside Secondary adopts a holistic approach, considering their students' interests and talents, and providing for diverse opportunities within and beyond the classrooms. We endeavour to develop our students as all-round individuals in their 5 domains; LAM2PS - Leadership, Aesthetics, Mental, Moral and Social and Physical. They would be
motivated and independent learners, innovative and practical problem-solvers

effective leaders & good role models with the ability to inspire others

imbued with a social conscience, moral integrity and a sense of national identity

able to appreciate and communicate through visual and performing arts

physically fit with skills, aptitude and attitude to maintain a healthy lifestyle.
Committed and Caring Staff
The staff culture in Riverside Secondary is characterized by its strong collaborative style and is also instrumental in developing a culture of care, trust and openness within the school ethos. The clarity of purpose, coupled with the strong focus on students, staff professional development and well-being, are all pivotal in the many strategic decisions made in student development, curriculum leadership, human resource and partnership.
Synergistic Partnership
It is through the synergistic partnership with the various stakeholders (SAC, PSG, Alumni and community partners) that Riverside Secondary is able to effect positive changes and continuously renew itself to better ready our Riversidians for the 21st century.
Moving ahead, Riverside Secondary School will remain steadfast in its educational philosophy and goals. In adapting to the new challenges, the school's strategic decisions will pivot around our students in building a caring community within a challenging learning environment. We will continue to nurture every young man and woman into all-round individuals of integrity and grace, ready to face global challenges. On this end, we want to once again express our heartfelt thanks to our staff for their tireless commitment and dedication to the holistic development of our students, as well as the supportive stakeholders for partnering us in this meaningful journey to create value-added learning experiences for our students.
Mrs Tan-Kong Yin Yee
Principal
Riverside Secondary School