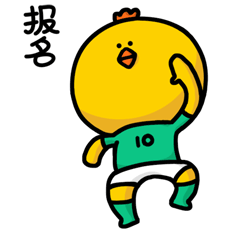 AEIS考试培训报名:
电话:13606026326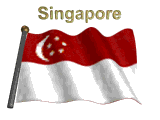 在线客服
友情链接
Si Ling Secondary School 士林中学 区域: Wo
Si Ling Secondary School 士林中学 区域: Woodlands
Si Ling Secondary School 士林中学 区域: Woodlands


Principal's Message
Message from the Principal
Dear Visitor,
Welcome to our Si Ling Secondary School (SLS) Homepage
School History and Background
SLS was founded in January 1980 and we are the first secondary school in the Woodlands/Marsiling area. We started with 13 secondary classes of both the English and Chinese streams but became a purely English stream school in 1985. Dr Tony Tan Keng Yam, then Trade and Industry Minister and Member of Parliament for Sembawang, officially opened the school on 27 August 1982. We just celebrated our 30th Anniversary earlier this year.
The following are Principals and the period they helmed SLS:
Mr D Natarajan (Jan 1980-Oct 1980), Mr Lee Chin Leong (Oct 1980-Jan 1984), Mr Bhajan Singh (Jan 1984-Sep 1995), Mr Ong Kock Hua (Sep 1995-Dec 2000), Mrs Lau Kum Leng (Dec 2000-Dec 2009), Mr Wong Lok Oon (Dec 2009 – present)
School Vision, Mission and Core Values
Our School Vision is Silians: Persevere and Achieve
Our School Mission is To develop in our students the determination and tenacity to maximise their potential through a holistic education.
Our Core Values are Respect, Responsibility, Integrity, Self-Discipline, Empathy, Enterprise (R2ISE2)
Many people who do not know SLS will think that it is a school with very poor discipline with the whole school infested with gangsters and that the teachers are totally harassed and stressed out. I must admit even I thought so until I was posted in as the Principal on 15 December 2009. This cannot be further from the truth. Allow me to dispel that misperception. SLS is one of the warmest schools that I have the pleasure to be a part of. There is a strong ethos of care among the staff and the students are well-behaved. The staff work hard and has achieved much in the last few years.

There is much that can be done to level up our students. Our teachers are patient, caring and persevering. They work very hard, often beyond the call of duty, to teach all the students to do their best. These teachers do so with love and dedication. It is really a joy to see this being played out on a daily basis.

The school physical environment has a quaint, 'kampong-feel' about it which makes SLS unique as a school. Many visitors have commented positively about it. The lush greenery makes it a very pleasant place for learning for our students. It is not unusual to see our students making optimum use of the various pavilions and study benches to do their work, engage in group discussions or active learning
HOW WE CARE
We love our students. The teachers' commitment to the children's welfare and learning is unquestionable. The teachers take a personal interest in their students. On many occasions, teachers pay for the students' needs such as meals and for incidentals. When teachers meet, they discuss the students' needs and problems in very caring terms. Many of the teachers are here in SLS because they want to be here.

One can often see teachers coaching students after school hours on garden benches, in the many pavilions around the school and within the school premises.
Together with the assistance of the Discipline Committee and the Pupil Welfare Committee, home visits are often carried out for students who are away from school for any protracted period of time. Much effort is made by these teachers to engage parents and guardians for the well-being of the students.

There is a pervasive ethos of care in the school.

I am very proud of that.
Opportunities for All Students
Special attention is given to the needs of our poor students. No child who genuinely needs assistance has been deprived of opportunities or turned away. Every student has access to learning and development here in SLS. Our SAC Pupil Welfare Scheme also provides meal coupons & EZlink top-up to our needy students. We are also able to tap on generous resources to help our students. Every student will have an opportunity for at least one overseas trip in the course of his studies here in SLS.
Thank you for your interest in our school and visiting our website. If you have any queries please feel free to contact us.
Wong Lok Oon (Mr)
Principal