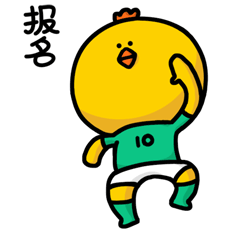 AEIS考试培训报名:
电话:13606026326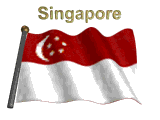 在线客服
友情链接
Peiying Primary School 培英小学 区域:Yis
Peiying Primary School 培英小学 区域:Yishun
Peiying Primary School 培英小学 区域:Yishun
Peiying Primary School, formerly known as Poi Eng Public School, is one of the oldest schools in Nee Soon. It has its beginnings way back in 1941 when Fa Chu School merged with Qi Zhi School to form the Poi Eng Public School which was then located at Upper Thomson Road (next to the former Seletar Institute). In its early days, Poi Eng was supported by the local community and provided education to the Chinese children in Nee Soon
In 1987, Poi Eng Public school was relocated to Yishun Ring Road, converted to government school and renamed as Peiying Primary School (the hanyu pinyin version of Poi Eng School).
In Chinese, "Poi Eng" or "Peiying" means "to nurture citizens for nation-building". It was one of the well-established Chinese schools which provided basic education and imparted traditional Asian values to the children of the neighbourhhood for the past few dacades. Today, the school continues to leverage on its traditional past to inculcate in pupils values that mould their character.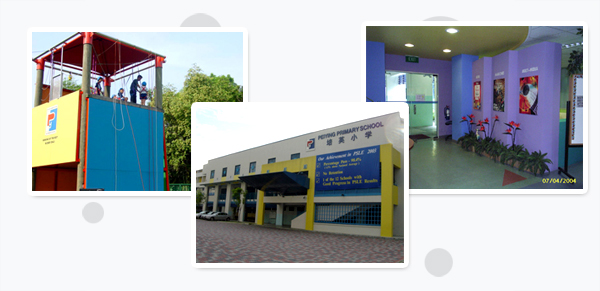 The school continues to serve the local community in Yishun, providing quality education to enrich the learning experiences of each and every of our pupils and nurturing them to be useful, responsible citizens for not just nation-building but also citizens ready for challenges in the globalised world.
Our Niche Areas The school prides itself in doing well in the areas of Physical Education, having attained the Trim and Fit Gold Award for the 14th time and the Sustained Achievement Award in Physical Fitness for the 9th time. The Adventure Tower, a physical structure that comprises low ropes elements, flying fox, climbing and abseiling walls, was built in 1998 to support our sustained achievement in Physical Fitness. Each and Every of our Peiying pupils are taught the skills of climbing, abseiling and balance through regular PE lessons from Primary 1 to 6 as well as through workshops and special programmes conducted during the school holidays.